Short Biosketch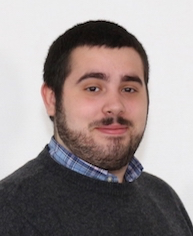 Digital Communications
ENSEEIHT Telecommunications and Networks engineer, INPT PhD Student
Romain Chayot was born in Miramas (Bouches-du-Rhône), France in 1992. He received the Eng. degree in Telecommunication and Network from the ENSEEIHT and a Master Degree from the INPT both in Octobre 2015.
Currently he is a Ph.D. student in Digital Communication from the ENSEEIHT, within the cooperative laboratory TéSA and the Signal and Communication Group of the Institut de Recherche en Informatique de Toulouse.
TéSA
7 Boulevard de la Gare
31500 Toulouse
France

Phone: +33 5 61 24 73 76
Fax: +33 5 61 24 73 73
E-mail: romain.chayot [at] tesa.prd.fr
Telecommunications
for space
and aeronautics

Navigation /
positioning

Networking

Earth observation

Cooperative research laboratory
Telecommunications for space and aeronautics
TeSA
Created in 2004 as a nonprofit organization, TeSA is a cooperative research Lab in Telecommunications for Space and Aeronautics, with expertise in digital communications, networking, navigation and positioning as well as signal and image processing. Our aim is to create a link between academic research and industrial problems. New members - academic, industrial or institutional - are welcome!
More
Our expertise
Digital Communications

Networking

Signal & image processing
More